Rss
BROOKLYN, NY — Emigrating from Acapulco, Mexico when she was 10 years old, teachers told Victoria Flores-Almazan she would not be able to excel academically because of her language skills. But excel she did!  Now a Kaplan Scholar and honor student at Kingsborough Community College (KCC), the chemistry major has been named a semifinalist for the highly-competitive Jack Kent Cooke Undergraduate Transfer Scholarship, awarded by the Jack Kent Cooke Foundation. The award supports exceptionally talented community college students seeking to complete their bachelor's degrees.
This year's 406 semifinalists were chosen from a pool of over 1,500 applicants attending 398 community colleges in 44 states and the District of Columbia. The finalists will be announced in April.
Cooke Transfer Scholars are selected based on their exceptional academic ability and achievement, financial need, persistence, service, and leadership. Students must be currently enrolled in community college and residing in the United States.
Nearly half of postsecondary students begin their college journey at a two-year institution. Research commissioned by the Foundation found that community college students who transfer to selective institutions have graduation rates equal to or higher than students who enrolled directly from high school or transferred from four-year institutions. Yet, at the nation's top colleges, only five percent have transferred from a community college. The Undergraduate Transfer Scholarship seeks to increase the number of community college students completing their education at top four-year institutions.
"The research is clear: Our community colleges are full of talented students with a diversity of experiences that contribute to their educational journey. We see this in our applicant pool every year, and are excited to recognize this group of semifinalists for their academic achievements," said Seppy Basili, executive director of the Jack Kent Cooke Foundation. "We are especially impressed by the incredible perseverance and drive these students have exhibited during such an unprecedented year."
Flores-Almazan, who plans on becoming a pediatrician specializing in neonatology, said her brother and parents, who were both doctors in Mexico, have been her biggest cheerleaders from the start. "My father would say 'La inteligencia no tiene barreras,' which means 'Intelligence has no barriers.' My mother tells me 'Siguele echando ganas. Tu puedes, Victoria,' which roughly translates as: 'Keep going. You've got this, Victoria.' Winning this scholarship would help lift a financial weight off my shoulders and expand my options of where to go to college. It would also allow me to concentrate on my studies and reach my goals."
Excited to learn all the scholarship had to offer, she seized the opportunity as a chance to metaphorically hold the door open for fellow students by inviting five previous winners and semifinalists of the Jack Kent Cooke Foundation Undergraduate Scholarship to share their stories. "I did it because I wanted others to believe that they too can do it," she said. "You do not need to be perfect or have a perfect 4.0 GPA. It is a matter of believing in yourself and having the courage to continue. You just need the courage to dream — and allow yourself to dream BIG."
In addition to financial support, the selected Cooke Transfer Scholars will receive comprehensive educational advising from the Foundation to guide them through the process of transitioning to a four-year school and preparing for their careers. They will also receive opportunities for internships, study abroad, and graduate school funding, as well as connection to a thriving network of over 2,800 fellow Cooke Scholars and Alumni.
"To be part of the Honors Program, become a Kaplan Scholar, and now a semifinalist for Jack Kent Cooke Foundation has allowed me the opportunity to lead — to give back to my fellow students and community," said Flores-Almazan. "These programs have provided me with the unique perspective to have an impact on students' lives, and that to me is an honor and a blessing."
About Kingsborough Community College
Founded in 1963, Kingsborough Community College is Brooklyn's only community college and is part of the City University of New York (CUNY). Located on a 70-acre campus in Manhattan Beach, Kingsborough remains firmly committed to its mission of providing both liberal arts and career education, promoting student learning and development, as well as strengthening and serving its diverse community.  Kingsborough provides a high-quality education through associate degree programs that prepare students for transfer to senior colleges or entry into the workforce. Serving approximately 10,000 full- and part-time students annually and an additional 10,000 students in its expanding continuing education program, Kingsborough has earned recognition as a Leader College of Distinction for excellence in student success by Achieving the Dream, and has been identified as a Top Community College in the nation by the Aspen Institute College Excellence Program six consecutive times.
###
CONTACT: Cheryl Todmann | cheryl.todmann@kbcc.cuny.edu | C: (646) 897-2508 | T: (718) 368-6760
Rss
A Brooklyn building assistant superintendent was killed by a moving elevator on Friday afternoon after going into the building's basement to retrieve a dropped cell phone, city officials said. The 64-year-old man, a well-liked maintenance figure in the building for years, was fatally injured when the building's elevator was called by someone in the building to a different floor. Emergency...
Rss
This March, the CUNY School of Professional Studies (CUNY SPS) is proud to honor Women's History Month with several events that celebrate the contributions of women to history and, in particular, the ongoing struggle for justice, freedom, and equality.
On March 3, the Office of Alumni Relations and the Student Association, in collaboration with the Museum Studies program, will host a New-York Historical Society virtual presentation to showcase some of the historic political battles women have waged in the United States. Led by Anna Danziger Halperin, a historian, curator, and Andrew W. Mellon Postdoctoral Fellow in Women's History and Public History at the ​New-York Historical Society, this interactive event will explore 200 years of women's activism and celebrate the centennial of women's suffrage and the 19th Amendment. During the presentation, Danziger Halperin will show photographs, campaign posters, and historic footage to uncover the stories of women throughout the centuries who organized and marched to end slavery, win the vote, and protect reproductive rights, among other crucial causes.
On March 16, the CUNY SPS Committee on Institutional Equity and Diversity (CIED) will spotlight several contemporary politicians with a virtual film screening of the film Knock Down the House. This Netflix Original documentary chronicles the journey of four women—Alexandria Ocasio-Cortez, Amy Vilela, Cori Bush, and Paula Jean Swearengin—who run for office in an effort to bring about change in their communities and, in doing so, become part of a movement challenging the political status quo. The screening will be accompanied by a discussion led by Dr. Melanie Lorek, Assistant Professor, Human Relations and Sociology. For more information on this screening, please email the CIED.
Along with these and other events offered CUNY-wide, the month-long commemoration offers an opportunity for the CUNY SPS community to not only recognize the essential role of women in American history, but also to personally reflect upon, salute, and express gratitude for the women who have motivated us all in our own lives.
To acknowledge just a few of these personal heroines, several CUNY SPS students and alumnae have shared in their own words some of the women who have inspired their own education or career:
"My mother is the woman who most inspired me. Her name is Kim Williams. She was a single parent and she went back to school when I was in 3rd grade to achieve her Bachelor's degree in Economics. She took one class at a time as that was what she could afford until she finished. The year that I graduated from high school, she graduated from college. Watching her raise me by herself, work and go to school. I knew that I could do anything. She was my real life super-hero!"
-Shakima Williams Jones, MS in Business Management and Leadership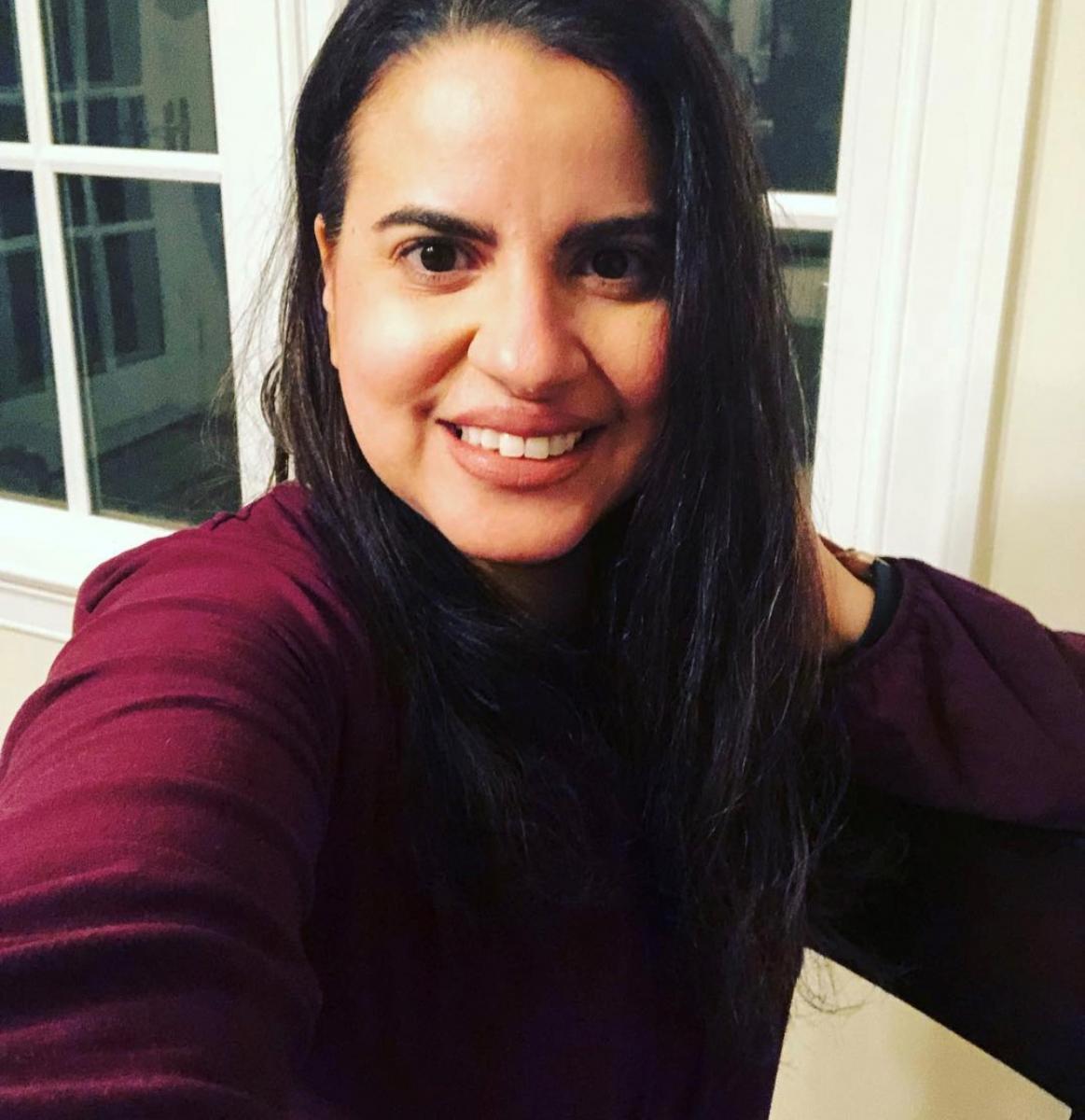 "My mother, Kathy Lora, has been my biggest cheerleader my entire life. When she was nine years old, she immigrated to the United States, and because of this, she reminds me every day that anything is possible. Whether my interests were dancing, becoming an artist, performing improv, or writing, she always encouraged me to do my best and have fun. But most importantly, my mother has always told me she is proud of me, and when you have such a supportive and loving force in your corner, everything indeed does seem possible!
[I'd also add] writer and actress Mindy Kaling. Kaling is a woman who celebrates herself, and I find that incredibly inspiring. Often in the entertainment industry or any workplace, women are told to minimize themselves or dull their shine, and Mindy rejects that. Reading her books and essays, I find that her words inspire me to take chances and push myself outside of my comfort zone. Mindy is a fearless woman, and I remind myself to be like her whenever I submit a job application or writing pitch!"
-Shanyce Lora, BA in Communication and Media 
"Postsecondary education wasn't a consideration as a child, so I didn't emulate a famous woman. Instead, two women who inspired my education and career are family members who never attended college.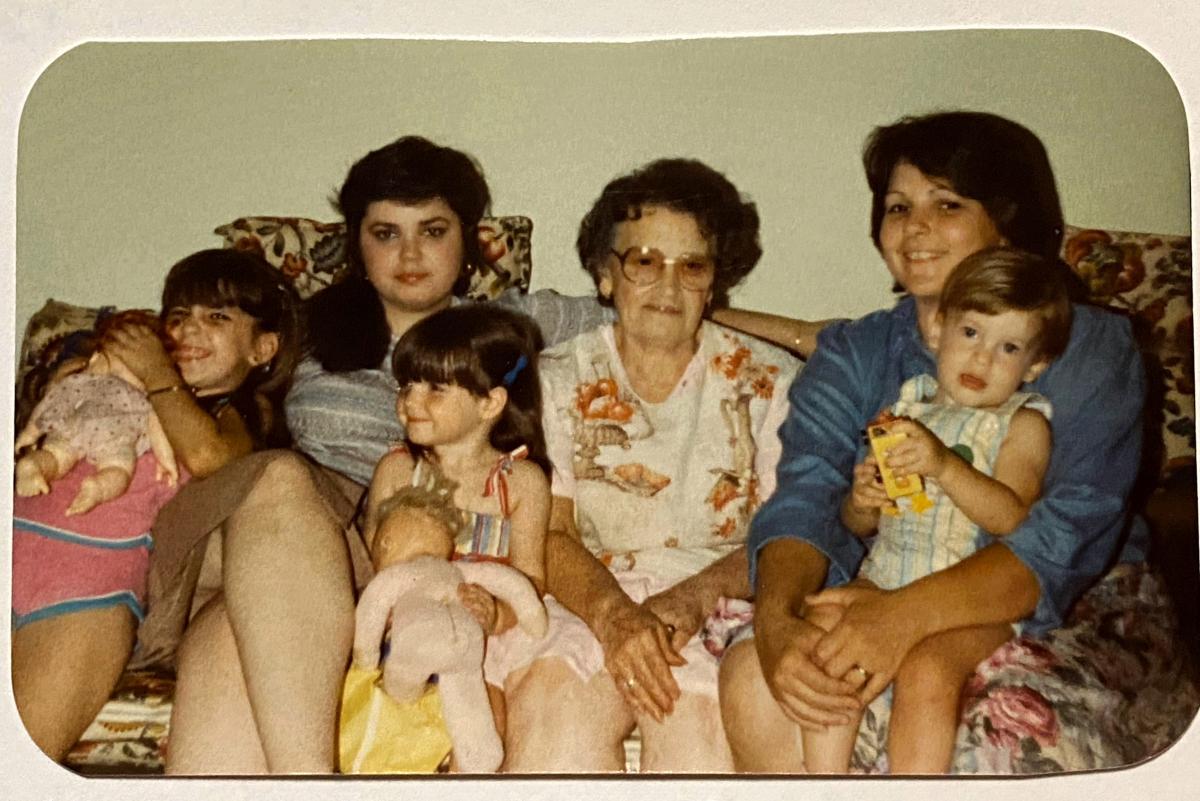 My mother Barbara McKane (pictured on right) was an inspiration, not because of her academic achievements, but from her lack of them. She was a straight-A student when, much to her advisor's dismay, she dropped out of high school. She never regretted her decision, and years later, proudly got her GED with her father and brother. When I graduated from CUNY SPS 20 years after high school, a large part of my success came from adapting my mother's conviction to do what she believed was right into my personal goal of finishing what I started many years before.
My great-grandmother Eliza McKane (pictured second from right) influenced my current career by her impact on my formative years. Well into her 70s, she spent many days watching my siblings and me. We'd trail along with her and my mother to the butcher and the day-old bread store. She taught me how to cheat at cards, gave us wine at Sunday dinners, and wouldn't get angry when we'd splash her with the hose in the backyard. We lost her to Alzheimer's, a disease that isolates and dehumanizes. When I write for and work with older adults, I do so with respect and appreciation to honor my great-grandma. Neither would make the most famous list; yet, they will always inspire me."
-Courtney McKane, BA in Communication and Media '20 
"It seems over the last few years, influential and inspiring women have come into my life to help me develop a more sense of self and the positive attributes that I didn't realize I had within myself. I find this no coincidence, as I have learned along my academic journey to not only learn from those who are teaching you, but to be guided by their devotion to integrity, their resilience, their humility, their love of community, and overall their strong sense of self.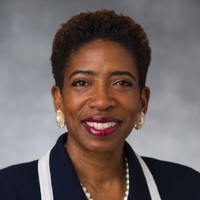 As we move into celebrating women of these qualities during March, we can think of so many women who move us to be better students, leaders, and innovators in our fields of study. The one woman who came to mind for me is Carla Harris, who is a Managing Director at Morgan Stanley where I worked for almost twenty years before retiring in April 2019. Ms. Harris is Senior Client Advisor and the Vice Chairman of the Wealth Management division at Morgan Stanley. She was appointed by President Barack Obama to chair the National Women's Business Council. She is a Harvard University graduate, a gospel recording artist, and a popular public speaker who gives moving speeches on career guidance in corporate America. I was honored to hear Ms. Harris speak many times while working at Morgan Stanley, and perhaps she was one of many that motivated me to take on more leadership roles in my community, and to have more confidence in my public speaking opportunities.
Last March, I reached out to Ms. Harris and was able to have a short phone conversation with her. Showing that in true leadership, you make the time for those who wish to be mentored by you, no matter the limit on your time. I asked her about her plans for Women's History Month. She stated that not only would Morgan Stanley promote March as a celebration of women's achievements, but would also continue to advance women's interests, not only in corporate America, but in education, in politics, in teaching women about finance, and in making change for women in our communities. Ms. Harris' words moved me to continue to pay it forward by continuing to give back to my community, and being a mentor to those who come along my life's path.
Please take the time this month to not only become a mentor to someone who wishes to be taught, but allow yourself to be mentored. To learn from those who have gone before us in whatever role we are seeking to fulfill. Knowing that the right women will show up at the right time in our lives. To teach, or to be taught. Be ready…and may you celebrate yourself and the vibrant women that surround you this month, and every month. Happy Women's History Month!"
-Marilyn Ridley, BS in Business 
"My aunt, Natasha, will always be a woman I look up to for inspiration as I embark upon my educational endeavors. ….While growing up, I took notice how she would humbly decline the recognition for how well she performed in school, did not follow the expected cultural norms of the inner city, and had self-discipline for academic success. Natasha had the opportunity to skip grades twice in her formal education.
I watched her more than she would have ever known. In the early 80's, Natasha began listening to rock music, dressed similar to Cyndi Lauper and sported the long-tailed braid, and had a diverse group of friends. I copied her style and mixed it in with my own.
After graduating from Murray Bertram H.S a year earlier than her classmates, Natasha worked for Salomon Brothers and Goldman Sachs. Today, she is a thriving entrepreneur and CEO of her own business located in San Francisco."
-ShaWanna L. McPhaul, BS in Business 
"The woman who inspired me was C. Edwards, my mother. A hard-working independent woman who instilled in her children the value of self-respect and the importance of an education. I have fond memories of my childhood doing homework with my mom at the dining room table. This foundation propelled me to reach for the stars; not the sky, or the moon, but the stars.
Mother,
You will always be my hero.
Because of you I am.
You were my inspiration,
You were my strong supporter,
My cheerleader and high tower.
Thank you for the memories,
Thank you for the love and guidance.
You are gone, but NEVER forgotten,
I will always love you."
-Mazette Edwards, BS in Health Information Management
"I am the beneficiary of so many brave and unsung women heroes.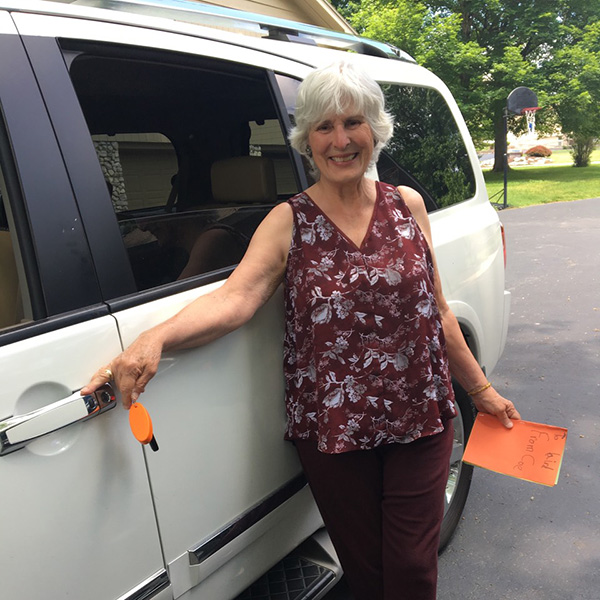 Idol #1: My mom, Sandra Sheridan. Ok, I get that this is a predictable response. But nothing about my mom was ordinary. As her eldest child, I was born one month before she turned 20. By age 26, she had four kids in diapers (cloth ones back then!) She had her 10th and last child at age 39.
Throughout my youth, she taught me to think like an artist, to be ever curious, and to never fear being different from the crowd. Although she was BUSY, she still devoured books, and even though she never went to college, she has a vocabulary that I envy to this day. She is a thinker and a questioner. Perhaps her most important lesson of all—success means nothing without gratitude to those who paved the way.
Idol #2: Toni Morrison. Synopsizing all of Toni's super-sized achievements is not an easy task. First and foremost, she writes like a dream. Her stories involve devastating suffering and loss without ever sacrificing human dignity. She fearlessly confronts the evil of racism and the legacy of slavery. Her characters are as familiar as my neighbor down the hall.
Toni taught me the importance of an ambitious work ethic. Like so many CUNY SPS students, she juggled work, single momming, and working on her writing projects. While she worked as Random House's senior fiction editor (the first black woman to secure the post), she got up at 4:00 am to work on her first novel The Bluest Eye. Oh yeah, and she won the Nobel Prize for Literature—the first (and only) Black woman to achieve this award.
Idol #3. All the women students at CUNY SPS. Maybe you think it's cheating to name a group. I don't. Our women students share a collective experience. We all manage responsibilities with families, work, and school. We steal moments found in the grocery store line to read an assignment or post on the discussion board. We prepare the meals for our families and proofread papers while the onions simmer. And now with COVID, we homeschool kids while completing our own assignments. The juggle is real! Watching my sister students balance this crazy agenda inspires me to keep pushing and never give up. So kudos and thank you to each and every one of you."
-Lisa Sheridan, BA in Communication and Media '20
Rss
Like many parents, Katherine Heigl is trying to navigate raising three children amid the ongoing coronavirus pandemic.
Rss
The City College of New York celebrates Women's History Month 2021 with a plethora of events including a kickoff event discussing sorority life and leadership, presentations from women leaders in medicine as well as discussions of art and architecture.
The schedule of virtual events is as follows:
Womxn's Herstory Month (WHM) Kickoff is a discussion about leadership and sorority life presented by the Department of Student Life & Leadership Development in collaboration with Alpha Kappa Alpha Sorority, Inc. | Lambda Chapter on Thursday, March 4 from 12:30-1:30 p.m. Please RSVP at tinyurl.com/ccnystudentlife by clicking the Student Life icon and going to the events section;
The CUNY School of Medicine at CCNY has an evening of presentations from fascinating and accomplished women leaders in medicine including Dr. Shou Ling Leong '78, Dr. Anahi Ortiz '81, Dr. Roslyn Schneider '84, and Dr. Marilyn Fraser. Each doctor will speak about their lives as leaders in medicine. The event takes place on Monday, March 8 from 7-9 p.m. Please register here: https://www.eventbrite.com/e/2021-strong-women-in-medicine-seminar-tickets-141039552097;
The 8th Annual Women's Leadership Summit (WLS) presented by the Department of Student Life & Leadership Development takes place on Friday, March 12 from 10 a.m. – 2 p.m, which focuses on "Navigating and Forging Your Essence!". Please RSVP at tinyurl.com/ccnystudentlife by clicking the Student Life icon and going to the events section. The deadline is March 7;
The Bernard and Anne Spitzer School of Architecture's Sciame Lecture Series presents And/Or "Visceral Disruptions" and will feature Camille Norment and Okwui Okpokwasili, hosted by Onome Ekeh, for a discussion of art and architecture on Thursday, March 18 from 5:30-7 p.m. Please register here: https://ccny.zoom.us/meeting/register/tZ0pde-sqjooHdEthKEK7eEkjmwYcy399oNt; and
The Sciame Lecture Series will also have an event titled  "Geographies of Absence and Loss" and will feature Maram Masarwi and Ahlam Shibli, hosted by Sean Anderson, for a discussion of art and architecture on Thursday, March 25 from 5:30-7 p.m. Please register here: https://ccny.zoom.us/meeting/register/tZUld-qoqDksGNXoPLyTB-tz56MhEEk6rMoL.
About the City College of New York
Since 1847, The City College of New York has provided a high-quality and affordable education to generations of New Yorkers in a wide variety of disciplines. CCNY embraces its position at the forefront of social change. It is ranked #1 by the Harvard-based Opportunity Insights out of 369 selective public colleges in the United States on the overall mobility index. This measure reflects both access and outcomes, representing the likelihood that a student at CCNY can move up two or more income quintiles. In addition, the Center for World University Rankings places CCNY in the top 1.8% of universities worldwide in terms of academic excellence. Labor analytics firm Emsi puts at $1.9 billion CCNY's annual economic impact on the regional economy (5 boroughs and 5 adjacent counties) and quantifies the "for dollar" return on investment to students, taxpayers and society. At City College, more than 16,000 students pursue undergraduate and graduate degrees in eight schools and divisions, driven by significant funded research, creativity and scholarship. CCNY is as diverse, dynamic and visionary as New York City itself. View CCNY Media Kit.
Rss
Peppered once again by questions about coronavirus variants and vaccine effectiveness, New Jersey Department of Health's medical director, communicable disease, Dr. Edward Lifshitz took some "poetic license" to explain. Think of Lifshitz as a virus, he said. He infects cells by grabbing on them with his hands. There's billions of him floating around at any given time — and with...
Rss
— Program Features Presentations by Poets, Including New York State Poet Laureate Alicia Ostriker, and Small Presses, and on Creating Chapbooks;
a Virtual Book Fair and Digital Galleries —
QUEENS, NY, February 17, 2021—Distinguished Professor Kimiko Hahn (English) is bringing chapbooks—small gems of poetry and book design—to Queens College. An award-winning poet, Hahn is also a writer and collector of chapbooks. Together with librarians and staff at Rosenthal Library, she has organized a virtual Chapbook Festival scheduled for three Thursdays: February 18, March 18, and April 15. Featuring new work, poets, scholars, students, and independent regional presses, the festival is free and open to the public, including activities appealing to both enthusiasts and people new to the genre. Interested people can register here.
Chapbooks are often very personal or experimental publications that have been beloved by many kinds of audiences from early modernity through the present. From stapled photocopies to hand-lettered presses to digital editions, their versatility continues to endear them to readers and bibliophiles.
A highlight of the festival will be a keynote talk by Matvei Yankelevich, poet, translator, and executive director of Ugly Duckling Presse. In addition, Alicia Ostriker, New York State Poet Laureate, will read and show photographs from her new chapbook, Ideas of Order and Disorder, published by Ghostbird and created for this occasion. National Book Award–winning poet Cornelius Eady and his trio will perform his original songs, which have been published in chapbook form. Also planned are panels on such topics as designing chapbooks and starting a chapbook press, as well as readings by alumni of Queens College and the other campuses that belong to the CUNY Affiliation Group of MFA programs—Brooklyn, City, and Hunter Colleges.
Besides scheduled events, QC is offering asynchronous programming on the festival website here. It includes guides to making chapbooks, a virtual book fair, and digital galleries and archives. Prominent among those are more than 200 chapbooks that Hahn recently donated to Rosenthal Library's Department of Special Collections and Archives, which adds significantly to the college's Print History and Culture collections of rare books, zines, and artists' books. The gift includes ten chapbooks that Hahn herself authored, such as Boxes With Respect, a work published by the Center for Book Arts that was printed on letterpress, embroidered, and bound by hand.
"In an age when everything is never fast enough, the chapbook is a small anchor to the moment; it is a pause to read and relish," says Hahn. Rajiv Mohabir, a QC graduate who wrote his 2013 MFA thesis under Hahn's direction, shares her love of the chapbook form. An Indo-Guyanese immigrant, an award-winning writer, and a professor at Emerson College in Boston, he has published several chapbooks in addition to two collections of poetry, a volume of translation, and a memoir. "They're cool," says Mohabir. "They can be really beautiful to hold, and they're fun." They also are adaptable to a range of ideas and themes, and these days may be published on unusual materials like cardstock; Mohabir published a trilingual chapbook on a scarf. In his view, "They can live in the world in a very different way. The artistic freedom is unbound—no pun intended."
This festival reprises an earlier incarnation held at the CUNY Graduate Center, also organized by Hahn, which had a five-year run and involved major literary organizations and chapbook publishers. Queens College's festival is funded by Executive Vice Chancellor Jose Cruz's Office of Academic Affairs and Benjamin S. Rosenthal Library. Hahn's fellow organizers include Chief Librarian and Associate Dean Kristin Hart, Digital Librarian Leila Walker, and Professor John Rice, representing the CUNY Affiliation Group. Annie Tummino, head of Special Collections and Archives, also assisted with festival planning.
For more about Queens college, visit http://www.qc.cuny.edu/Pages/home.aspx
Contact:
Maria Matteo
Associate Director, Media and College Relations
718-997-5593
maria.matteo@qc.cuny.edu
Rss
Three people were injured Sunday morning after multiple manhole explosions in Midtown sparked fires and led to several power outages in the area, fire officials said. The first reports of smoke and fire came around 4:30 a.m. on 56th Street between 1st and 2nd Avenue, the FDNY said. Crews remained on scene for several hours by the time another explosion...
Rss
"The recent reports of increased violence and discrimination against Asian Americans and Pacific Islanders (AAPI) here and across the country have caused me to once again reflect on the alarming persistence of racism, and the important role that higher education and CUNY can play in addressing and dismantling the many representations that hate and bigotry can foster.
"It's heartbreaking to me, that barely a week after condemning racist and white-supremacy-fueled messages against CUNY students that I am again compelled to denounce xenophobic and vile behavior, in all its forms, this time against our AAPI friends and neighbors.
"CUNY is a place that despises and repudiates such rhetoric and action, that views bullying and harassment and anything that makes our students feel like outsiders as the enemy of all that we celebrate and represent. We counter and knock down racism by championing diversity and inclusion across our campuses and by examining the roots of extremism and hate in our classrooms.
"The AAPI community is a valuable and central part of our University. It's a point of pride that 1 of 5 of our undergraduate students are AAPI. CUNY is also home to the University-wide Asian American / Asian Research Institute that promotes scholarly research and the exploration of Asia and the Asian American experience, and the University is rich in faculty who have expertise in Asian and Asian American studies.
"The responsibility falls on all of us to condemn bigotry and to stand up and voice our support for Asian Americans and Pacific Islanders and to reassure our students that we have their backs and we will do everything in our power to protect them, especially in this climate."
###
Rss
A small percentage of students attending a New Jersey school district got the OK to return for in-school instruction next week after a breakdown in negotiations sent everyone back to virtual learning indefinitely. The South Orange and Maplewood School District made robocalls to parents Friday evening informing them of a new agreement reached with the teacher's union after a nine-hour...