Rss
The victim, who excelled both on the court and in the classroom, was set to attend St. John's University in the fall before he was shot and killed, part of the city's spike in gun violence over the past several weeks
Rss
 More than 1,000 Faculty have Already Participated in the 3-Week Sessions
on Distance Learning; Third Cohort Starts Today
 Workshops are Led by CUNY SPS, the University's Online Education Leader 
The City University of New York is helping faculty members master instructional best practices for online teaching and learning through three-week workshops led by the CUNY School of Professional Studies, a national leader in online degree programs for 15 years.
Hundreds of faculty have enrolled and participated in the professional development opportunity. The first cohort of nearly 450 faculty from 14 CUNY campuses took the online workshops in May. A second group of about 425 faculty successfully finished the June session, and a third group of about 670 faculty will begin this week on July 9. Anticipating a higher proportion of online classes in the times of COVID-19, the University will continue to invest in sessions for faculty on online teaching as well as for staff in delivering support services for students.
"What has been demonstrated over time is that the best instructional practices can enable teachers to vastly improve student educational outcomes, whether in person or online," said Chancellor Félix V. Matos Rodríguez. "These professional development opportunities, spearheaded and delivered by our noted experts in the online space, will have long-term positive results for faculty and students alike. I am grateful for SPS' leadership and to the hundreds of faculty members from across CUNY who embraced the opportunity and signed up for the workshops."
Developed by CUNY SPS, the workshops introduce faculty to the online learning environment and informs them about the needs of virtual learners, best practices for online teaching, principles of the Universal Design for Learning framework, and online assessments of the course and the student.
"As CUNY's first school to offer fully online degree programs, we are proud to share the expertise we've honed over the past 15 years with our CUNY colleagues," said John Mogulescu, dean of the CUNY School of Professional Studies. "We know that our faculty and students alike can benefit from the most innovative online pedagogical practices and techniques, and that is what these workshops are designed to provide. CUNY SPS will continue to support the University's needs."
OTE Workshops are one component of CUNY's expanded effort to provide opportunities for faculty to enhance their ability to teach online, and to give colleges a broad base of resources to aid their online program development. The Office of Academic Affairs is planning the launch of the CUNY Academy for Innovative Teaching, to promote best practices and innovative pedagogy among CUNY faculty; and the CUNY Online Accelerator, which will support the continuous improvement of CUNY programs that transitioned online during Spring 2020.
An additional 320 faculty are expected to complete the Association of College and University Educators (ACUE) Effective Online Teaching program during Fall 2020 as a result of a partnership with the National Association of System Heads (NASH), and an additional 420 faculty will participate in the ACUE micro credentials programs with an emphasis on online teaching.
OTE workshops consist of six course modules in the learning management system Blackboard. Participants review the resources, engage in online discussions and complete practice exercises designed to assist them in building their own online courses.
"The OTE course was a lifesaver for me," said Shaneen Singh, an associate professor of biology at Brooklyn College who took the workshop. "I had to abruptly shift to teaching my course asynchronously to accommodate the students this summer. I would never have had the confidence to do this on the fly if I had not taken the OTE course. In addition to providing great resources, I was able to see online teaching from both the student's and instructor's perspective."
Other faculty participants agreed.
"The OTE Workshop was helpful in both course and instructional design. It brought a sense of creative rejuvenation in teaching and learning," said Kay I. Neale, the coordinator of the cultural diversity program at York College. "The various aspects of the course reminded me that our students are always paramount, especially with the downloading of the students' version of the Learning Management Platform (Blackboard). Seeing things from their perspective made a big difference with redesigning the course."
CUNY SPS faculty that taught the workshop had similar positive feedback from the experience.
"By the end of the three-week workshop, many participants seemed to surprise even themselves that they'd learned so much," said Bonnie Oglensky, the academic director of sociology and human relations at CUNY SPS and a facilitator of the OTE. "More than that, they had begun to shift their view of what is possible in online teaching."
"One of the most beneficial aspects of the workshop is that faculty are grouped by discipline into cross-campus sections, facilitated by a CUNY faculty member who is a veteran online instructor in the field," said Jennifer Sparrow, associate dean of academic affairs at CUNY SPS, who leads the school's OTE program. "Through these evolving communities of practice, faculty are able to share resources and learn from their colleagues, developing networks that will remain long after the workshop has ended."
CUNY SPS, which provides the most online undergraduate and graduate degree options at the University, has long been recognized as an expert in online degree programs. Most recently, the school was ranked in the top 5 percent of U.S. News & World Report's list of the 2020 Best Online Bachelor's Degree Programs, marking the sixth year in a row that it has been highly positioned by the publication.
The City University of New York is the nation's largest urban public university, a transformative engine of social mobility that is a critical component of the lifeblood of New York City. Founded in 1847 as the nation's first free public institution of higher education, CUNY today hasseven community colleges, 11 senior colleges and seven graduate or professional institutions spread across New York City's five boroughs, serving 500,000 students of all ages and awarding 55,000 degrees each year. CUNY's mix of quality and affordability propels almost six times as many low-income students into the middle class and beyond as all the Ivy League colleges combined. More than 80 percent of the University's graduates stay in New York, contributing to all aspects of the city's economic, civic and cultural life and diversifying the city's workforce in every sector. CUNY's graduates and faculty have received many prestigious honors, including 13 Nobel Prizes and 26 MacArthur "Genius" Grants. The University's historic mission continues to this day: provide a first-rate public education to all students, regardless of means or background.
###
Rss
A former leader of the violent MS-13 gang faces murder charges for the death of a rival gang member back in 2012, federal prosecutors announced Friday. An unsealed indictment charges Marcelo Esquivel, 31, with murder in-aid-of racketeering and causing death through the use of a firearm. He was arrested Thursday and was scheduled scheduled to be arraigned Friday afternoon. Esquivel...
Rss
The Center for First-generation Student Success— an initiative of Student Affairs Administrators in Higher Education, NASPA and The Suder Foundation—has designated Borough of Manhattan Community College (BMCC/CUNY) as a First-gen Forward Advisory Institution. BMCC was one of just 11 institutions across the nation to receive the designation.
In 2019, BMCC was named to the inaugural cohort of First Forward Institutions. BMCC was one of three two-year institutions among the 80 colleges and universities named in the cohort.  During that first year, BMCC received advisement from Rutgers University.
The designation of BMCC as a First-gen Forward Advisory Institution recognizes that the college has demonstrated a commitment to improving experiences and advancing outcomes of first-generation college students through initiatives such as the BMCC Panther Partners Program.
Now, BMCC will advise other institutions that have similar initiatives or programs for first-generation college students but are seeking advice, guidance, knowledge sharing and collaboration opportunities to further expand and enhance their programs while broadening engagement of those students on their campuses.
"First-gen Forward Institutions continue to lead the nation by their commitment to first-generation student success," said Dr. Sarah E. Whitley, senior director of the Center for First-generation Student Success. "With the growth of the 2020-21 cohort, we elevated a select number of First-gen Forward Institutions to the Advisory Institution designation. We commend BMCC for their stalwart first-generation student efforts and look forward to working more closely through the Advisory designation."
New and First Year Student Programs Manager Joseph Ginese said being invited to serve as an Advisory Institution is notable and demonstrates that BMCC stood out among the 80 institutions in the inaugural cohort.
"This designation confirms that the work Panther Partner Program Manager Rahana Belle-Jerome and myself, through the BMCC Panther Partners community, has excelled in all aspects of serving first generation students," said Ginese.
At BMCC, more than 53 percent of students are the first in their family to attend college, according to data gathered from financial aid applications. A growing body of research suggests that a combination of simple nudges and check-ins with a mentor helps first-generation students feel more confident about navigating the maze of college life.
In Spring 2017, BMCC piloted the Panther Partners, a program designed specifically for students at BMCC whose parents did not attend college. Developed by the BMCC New Student Programs and the Division of Student Affairs, the program pairs students with a coach—"Coach Panther Partner"— who offers personal support and encouragement, throughout their time at BMCC.   The program has grown exponentially since its inception.
"During the first semester, we had 14 student participants and 10 BMCC faculty, staff and administrators coaching the students," said Rahana Belle-Jerome, Panther Partners Program Coordinator.  "By the Spring 2020 semester, we had a total of 134 students and 93 staff, faculty and administrators coaching.  We are excited to start the eighth semester of the program in Fall 2020, and our goal is to enroll 200 of BMCC'S first-generation college students in their first year of college."
In addition to supportive mentorship, Panther Partners also provides workshops activities, special events, and community engagement activities throughout the semester.
"Through our newly designated advisory role one of our goals is to expand our knowledge base on how to provide support to all first-generation college students at BMCC," said Belle-Jerome.
Despite the challenges presented by the Covid-19 pandemic, Belle-Jerome says the Panther Partners program will continue to serve as source of comfort, community, information and connection for students.
"With this goal always at the forefront of everything we do, we will keep challenging ourselves to create new and innovative ways to engage our students from a distance," said Belle-Jerome.  "We want our students to know we are here!"
To apply to the Panther Partners Program, please visit the Panther Partner webpage to learn more about the program and access the link to our application. The priority deadline for applications is August 21.
Rss
Storm Team 4 is tracking Tropical Storm Fay as it develops in the Atlantic off the coast of the southern U.S. The storm is set to hit the tri-state on Friday, possibly becoming the first tropical storm to make landfall in the tri-state since Irene in 2011.
Rss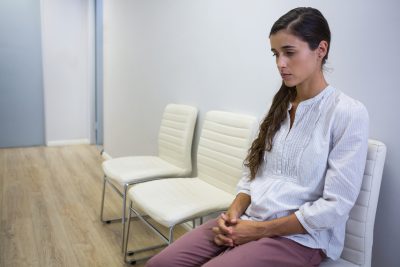 Sexual minority women, or women who do not have sex exclusively with men, have a higher risk of sexually transmitted infections (STIs) such as Human Papillomavirus (HPV), and yet lower rates of preventive screenings for such STIs.
Previous research on sexual minority women's health has not consistently operationalized sexual minority status, has used incomplete measures, or has conflated or collapsed sexual orientation components in the design, execution, and reporting of their studies.
To estimate sexual orientation associated disparities in STI-related outcomes across multiple dimensions of sexual orientation, CUNY SPH researchers including 2020 doctoral graduate Lauren Porsch led a study published Tuesday in the Journal of Women's Health. The study is the first to date to examine disparities in age at first HPV vaccination in sexual minority women.
Porsch and colleagues found that sexual minority women continue to be at risk for poor sexual health outcomes, and these outcomes differ by specific components of sexual orientation. Bisexual-identified women who were sexually active with both men and women in the last twelve months had significantly higher odds of past-year STI treatment, compared to their non sexual minority counterparts. Lesbian-identified women and women with female partners only had significantly decreased odds of having initiated the HPV vaccine compared to their heterosexual counterparts. Women with both male and female partners who initiated the HPV vaccine had significantly higher odds of having received the vaccine during the latest age range, 18-25 years old, compared to women with male partners only. The vaccine is most effective when administered in early adolescence.
"Clinicians can make use of these findings by ensuring that STI screening and the HPV vaccine are offered to all women and girls, regardless of sexual identity, behavior, or attraction," says Porsch. "Such efforts may lead to improved clinical and public health outcomes for these women."
Lauren Porsch L, Zhang H, Paschen-Wolff M, Grosskopf N, and Grov C. Dimensions of Sexual Orientation as Predictors of STI-Related Outcomes Among Women: An Examination of 2011–2017 National Survey of Family Growth Data. Journal of Women's Health. Published Online Ahead of Print: June 30, 2020
Rss
A Dairy Queen customer on Long Island was flipped off by the manager after he asked them why employees weren't wearing masks. The caught-on-camera incident is one of many across the country that shows the tension among Americans when it comes to COVID-19 and face covering. Brandon Trotta was at the Dairy Queen drive-thru on Route 112 in Medford over...
Rss
Borough of Manhattan Community College (BMCC/CUNY) has been awarded $100,000 by Trinity Church Wall Streetin support of BMCC Project Impact, a program designed to support justice-involved students with educational programs and other services.
BMCC is among 56 recipients of nearly $7 million total in Trinity grants awarded to end systemic racism in New York City and offering alternative models for a new vision of how New Yorkers can reach their potential and thrive.
"We are grateful for our partnership with Trinity and their generous support," said BMCC Interim President Karrin E. Wilks. "Project Impact is a critical component of BMCC's commitment to advancing equity and socioeconomic mobility through education."
"Trinity established racial justice and homelessness as our New York City funding priorities last year.  Now COVID-19 is magnifying the inequities in our city – the very  inequities that our grants are designed to address," said the Rev. Phillip A. Jackson, Priest-in-Charge and Vicar of Trinity Church Wall Street. "The pandemic has strengthened Trinity's calling and commitment to end the cycles of mass homelessness and mass incarceration."
Of the Trinity grants, $500,000 are specifically designated for Rikers Island re-entry support programs — and this includes the $100,000 awarded to BMCC's Project Impact, which serves justice-involved students.
"COVID-19 has further intensified the challenges faced by people being released from jails and prisons, who lack access to housing and other supports," said Neill Coleman, Chief Philanthropy Officer at Trinity. "The pandemic is magnifying the pernicious interconnection between cycles of incarceration and homelessness. These connected cycles were created — and continue to be driven by systemic racism, and at this moment of national uprising against racism, we hope Trinity's support can break these cycles and advance new visions and just alternatives that can heal our city."
BMCC Project Impact serves justice-involved students seeking to gain an education, access economic opportunities and redirect their lives.
With Trinity's support,  Project Impact will be able to expand its programs and support the academic success and graduation of more students at BMCC who have been impacted by the justice system, providing them with the tools, credentials and pathways necessary to achieve their goals.
"The purpose of Project Impact is to support our students through their many challenges by providing them access to wraparound services and consistent support," says Julie Appel, Director of Project Impact at BMCC. "Project Impact opened its doors in January 2019 with one student and now serves more than 100 students who have been formerly incarcerated, have a sibling or parent who has been incarcerated or arrested, have had issues in family court or were in any way affected by the justice system."
According to BMCC enrollment data, at least 1,500 students who attend the college have been impacted by the justice system.
"This significant number cannot be ignored," says Appel. "These students not only face the many trying issues presented to underrepresented college students, they also struggle with legal, social and life-sustaining challenges such as housing and food insecurity.Project Impact offers a space on campus where students can gather that is safe, caring and inclusive."
Project Impact has forged relationships both inside and outside the college to help students thrive on their academic journey.
"We recruit by reaching out to re-entry organizations and community-based organizations that serve justice-impacted students. On campus, we reach out to BMCC faculty, staff and students, and Project Impact grows as BMCC students refer classmates to become members of the program," says Appel.
Within BMCC, Project Impact works closely with the Urban Male Leadership Academy, Single Stop, the Counseling Center, Panther Partners and other supportive campus groups. Most importantly, Project Impact students become part of a community of peers, faculty and staff who support their journey to achieve their educational goals.
Three BMCC Project Impact programs serve justice-involved students at different stages of their entry into higher education.
A High School Equivalency (HSE) program, an associate degree program and an educational program located at Rikers Island are all part of BMCC Project Impact.
The HSE program at Project Impact, in collaboration with the New York City Department of Education, helps students earn their high school equivalency diploma and explore next steps into college. The HSE program has just completed its first academic year and 72 percent of the students from the first Project Impact cohort have earned their HSE. Many enrolled in associate degree programs at BMCC in the Spring 2020 semester.
Project Impact's Peer Mentoring Program trains and provides a stipend to Peer Mentors who provide one-on-one support to other students in the program, addressing academic, social and emotional issues as they arise. The peer mentors — who have been impacted by the justice system themselves, and excelled academically at BMCC — take part in a Peer Mentor orientation, workshops throughout the year and weekly support meetings with the director of Project Impact.
"In the Spring 2020 semester, Covid 19 and the abrupt switch to distance learning provided challenges for most students, including those in Project Impact," says Appel. "Many of our students live in transitional housing, are food insecure or lack the proper technology to participate in their studies. Through the dedication of the Project Impact Peer Mentors, the support of BMCC and the resilience of our students, most of our full-time students successfully completed the Spring 2020 semester and six students graduated from BMCC with associate degrees, and can now move on to four-year institutions."
In partnership with the Institute for Justice and Opportunity at John Jay College, CUNY, Project Impact has collaborated to offer credit-bearing courses on Riker's Island. Students who complete this program while incarcerated receive three college credits they can apply to their associate degree. In April 2020, BMCC was awarded Second Chance Pell status which will allow Project Impact to expand the programming offered to students who are incarcerated.
"As we develop all the programs within Project Impact, we are grateful to the generous support of Trinity Church Wall Street," says Janice Zummo, BMCC Assistant Dean for Academic Support Services. "Trinity's support will allow us to serve more justice-impacted students within the BMCC community and provide the necessary support and services needed to help these students achieve their lifelong goals."
Read the Trinity Church Wall Street press release in its entirety.
About Trinity Church Wall Street
Now in its fourth century, Trinity Church Wall Street is a growing and inclusive Episcopal parish of more than 1,200 members that seeks to serve and heal the world by building neighborhoods that live Gospel truths, generations of faithful leaders, and sustainable communities. The parish is guided by its core values: faith, integrity, inclusiveness, compassion, social justice, and stewardship. Members come from the five boroughs of New York City and surrounding areas to form a racially, ethnically, and economically diverse congregation. More than 20 worship services are offered every week at its historic sanctuaries, Trinity Church and St. Paul's Chapel, the cornerstones of the parish's community life, worship, and mission, and online at trinitywallstreet.org. The parish welcomes approximately 2 million visitors per year. 
About BMCC
Borough of Manhattan Community College (BMCC) is part of the City University of New York (CUNY) and enrolls almost 27,000 degree-seeking and 11,000 continuing education students a year, awarding associate degrees in more than 50 fields. BMCC ranks #5 among community colleges nationwide in granting associate degrees to minority students, according to data from the U.S. Department of Education. Visit: http://www.bmcc.cuny.edu
Rss
Ghislaine Maxwell, the British socialite and heiress who became a confidante of disgraced financier Jeffrey Epstein and was later implicated in his alleged sexual crimes, has been transferred to New York City, where she is expected to have a bail hearing later this week. She was arrested in Bradford, New Hampshire, last Thursday morning on charges she conspired with Epstein...
Rss
Faculty from the Borough of Manhattan Community College (BMCC/CUNY) Modern Languages department — Maria Enrico, (Department Chair), Ángeles Donoso Macaya, Sophie Maríñez, and Kristina Varade— have been interviewed in an extensive feature article published in the ADFL Bulletin. BMCC Associate Dean of Faculty James Berg is also included in the article.  The full interview is now available online.
The ADFL Bulletin is a peer-reviewed journal published twice each year by the Association of Departments of Foreign Languages, a subsidiary of the Modern Language Association (MLA). The ADFL Bulletin prints essays dealing with professional, pedagogical, curricular, and departmental matters.
In 2018, BMCC's Modern Languages department was approached by Dennis Looney, the MLA Director of Programs and the ADFL Bulletin.  The organization wanted to learn more about BMCC's strategies and perspectives, given the rapid growth of the college's Modern Languages department.
The BMCC Modern Languages department offers more than 60 courses that help students understand dialect, grammar, intonations and word usage while improving idiomatic and grammatical conversational abilities. In addition to majoring in Modern Languages, students can take language courses as an elective in other majors.
Nine out of 10 students who graduate from the BMCC Modern Languages department eventually transfer to a four-year college, according to Professor Mariñez.
"Most of them pursue bachelor's degrees in French, Spanish, Italian, education or translation. Others decide to go for a Bachelor's in international relations, linguistics, business, history or Latin American studies with a minor in French or Spanish," Mariñez told the ADFL Bulletin.
Currently, three BMCC Modern Languages department faculty serve in positions at the MLA.
Professor Donoso Macaya has been an elected assembly delegate since 2018. She was also elected to represent community college faculty in the northeast from 2018 until 2021.  Professor Margaret Carson was elected in 2019 to serve in the same role from 2019 until 2022. Also, Mariñez has been appointed by the MLA's Executive Council to its Community Colleges Committee.
Highlights from the ADFL Bulletin interview
Professor Enrico: "We live in a global city in a global world. Being able to communicate with others in their language creates a unique bridge that goes way beyond the purely linguistic and fosters understanding and appreciation of other cultures. And in terms of employment, it is a tremendous added skill. I always ask my students: If you were faced with two equally qualified candidates for a job but one could speak more than one language, which one would you hire given the global economy? They always answer: the one who is multilingual."
Professor Macaya: "To me, education is a right. It should not be a privilege. I teach at a com- munity college because I believe in this principle and I like working with colleagues who also do. Another reason is the experience of teaching itself and the value of teaching"
"BMCC is part of the CUNY system. There are many possibilities for professional growth in an institution like CUNY, and this, for me, is very important. I care about my research and about my writing. I wouldn't be the teacher I am if I were not able to develop my research and writing projects. Even my introductory Spanish classes are informed by my research—it is part of what I do, it is what interests me, so if we are talking about what we do or what interests us, I talk to my students about my research projects."
Professor Varade: "I am continuously awed and inspired by the success of our students at BMCC. Italian-language students I have taught have gone on to prestigious private schools such as Cornell, Mount Holyoke, New York University, Columbia University, etc. Many go on to the CUNY four-year colleges, and several to honors programs at these schools.  Most of my former BMCC Field Experience to Italy study-abroad students have continued to study abroad during their subsequent college or university programs, not only returning to Italy but even to places as far away as Mongolia!
Professor Mariñez; "Community colleges are a place in which we [faculty] get a chance to reflect about our roles in the world and the kind of impact we want to have, make a difference, and return to society the privilege we had to go to graduate school."
"Our program provides thirty credits in general education and thirty credits in the major, all of which is completely transferable. Most of our students go to CUNY senior colleges, but some also get accepted to highly selective schools. One of our French majors, for instance, was just accepted into four prestigious universities in the United Kingdom system. We are always looking for selective private colleges and universities interested in recruiting promising, high-achieving students from diverse backgrounds. If your school offers full scholarships to underprivileged, first-generation, or minority students with high GPAs, please contact us!"
Dean Berg: "The joys (of an associate dean of faculty at a large, urban community college) are multiple: working with faculty members daily across the disciplines is invigorating, intellectually stimulating, and emotionally rewarding. We discuss their teaching, their research, and their commitment to the college and to CUNY. CUNY faculty members are dedicated to their students and to the social-justice mission of educating first-generation students, students of color, and immigrants."